Happy Sunday Everyone!
Is it just me or do weekends seem to be going by  a little too quickly lately?! I had a pretty laid back weekend just catching up on some stuff around the house. I did run into Home Goods yesterday and I couldn't believe what a winter wonderland it was! There were sooo many Christmas decorations out already and it made me even more excited for the Holidays.
I put together this super cute look that would be perfect for any Thanksgiving or Friendsgiving festivities you may have going on during these next few weeks! I absolutely love the way over the knee boots look with skirts and my Stuart Weitzman ones do not disappoint! I have had them for almost 3 years now and they have remained in great condition even though I do wear them a decent amount during the fall and winter months. They are definitely an investment piece but really are a great addition to your wardrobe.   I will link all of my outfit details underneath the photos below!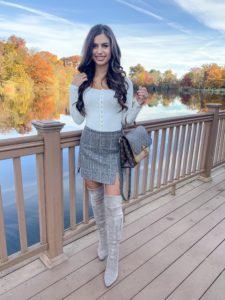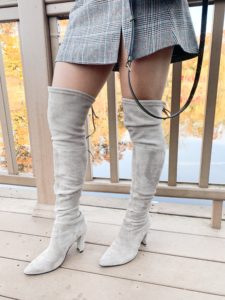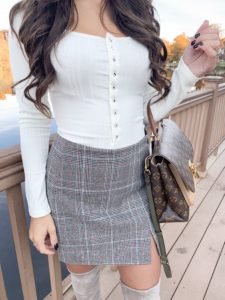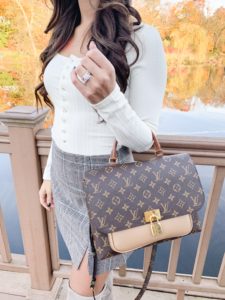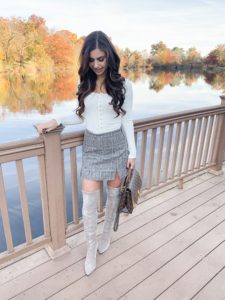 Link to my skirt Here snap front bodysuit: Here
Exact color sold out but Similar to my boots: HERE