As some of you guys saw on my Instagram I had my first hydrafacial the other day at Omni Aesthetics. Let me also start by saying I am not much of a facial person at all. I find that a lot of times spa's use so many different products with oils and lotions in them that cause me to break out AND I really don't have much patience to lay down for an hour and a half and have my face covered with different masks and such.
I have heard a ton about the hydrafacial brand but never actually had one, until this week! I was really surprised to find out that hydrafacial is actually just the brand name for hydro dermabrasion which I don't think many people know. Everything is basically done using this machine below. You can't really see, but there are a few bottles beneath the blue light and the different switches control what type of product comes out depending on what stage of the facial process you are on.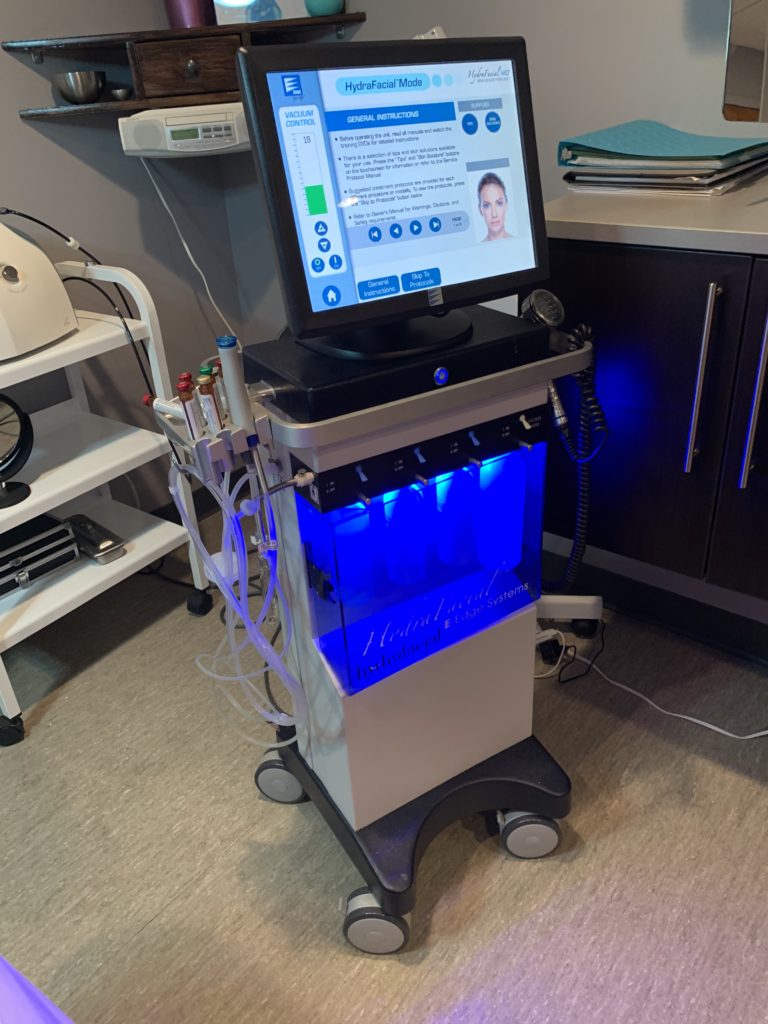 The facial is relatively quick and can be done in around 30-45 minutes. The first step involves cleansing the face and a peel. This step allows a new layer of skin to be revealed through an exfoliation and resurfacing process. The next step is to extract all those blackheads and debris from your pores! This was the best step because you can literally see the difference after everything is extracted from your skin. This step also includes hydrating your skin with intense moisturizers that quench the skin. Last but not least! The surface of the skin is saturated with antioxidants and peptides to maximize that glow!
There is absolutely no down time with this facial. My face was slightly red after but it was back to normal within an hour. I loved this facial because I had results that I could actually see. The next day my skin felt so smooth and restored I barely had to wear nor did I want to wear any makeup. If anyone is local to the North NJ area Omni Aesthetics is located in Oakland and they offer so many different treatments! Use "TARA10" to get 10% off and let me know how much you love their services!