Hey Everyone!
I wanted to talk about something I have recently started doing that I really never put much thought into before. Recently, I have started dressing more to flatter my body type. I kind of have always just worn whatever is cute but I started seeing so much about how to dress your specific body type and did a little research. I am petite standing at 5'3 and I have a long torso and shorter legs. So with this being said my goal is to elongate my legs.
I found that wearing vertical stripes is a MUST for people who are on the petite side and have a shorter legs. ALSO wearing a wedge sandal really helps with this as well especially when the jumpsuit has a flare leg. I was finding so many jumpsuit that were $100+ and wanted to find one that was on the cheaper side. I found THIS amazing one from Forever21 for under $25 and not only is the quality good, it has vertical stripes in the prettiest colors! This jumpsuit is definitely a win in my book. I have included all links to everything I am wearing below!
I also am really excited to tell everyone I have teamed up with a few bloggers to give one of our readers at $400 Amazon giftcard! You can find all info below on how to enter.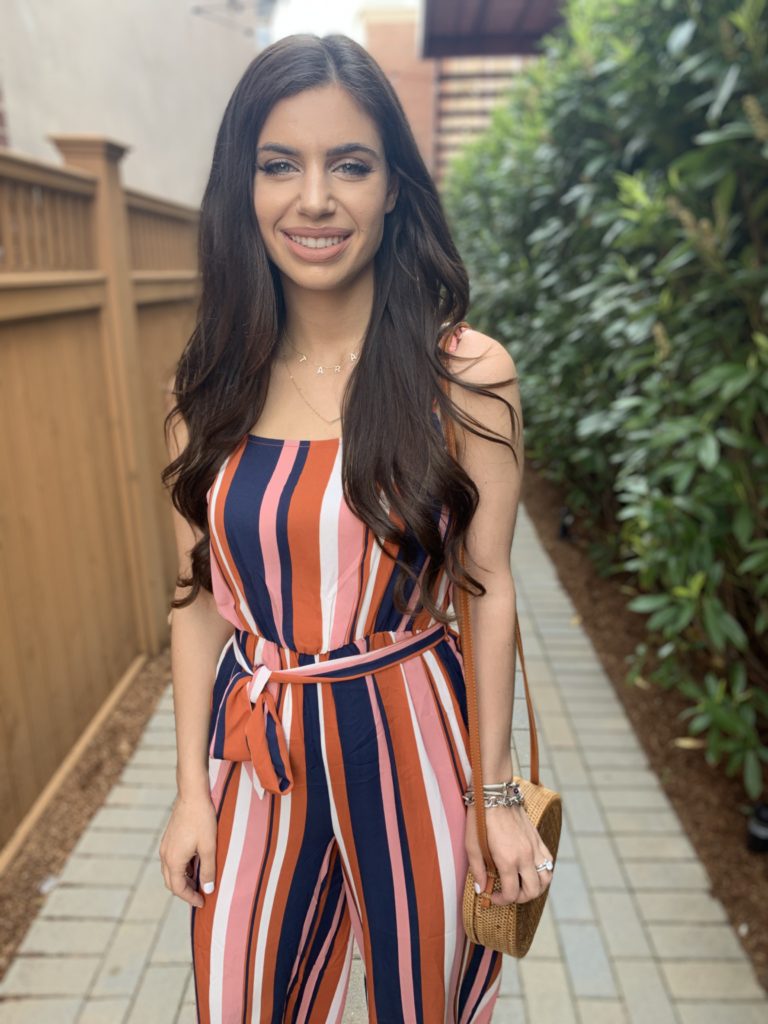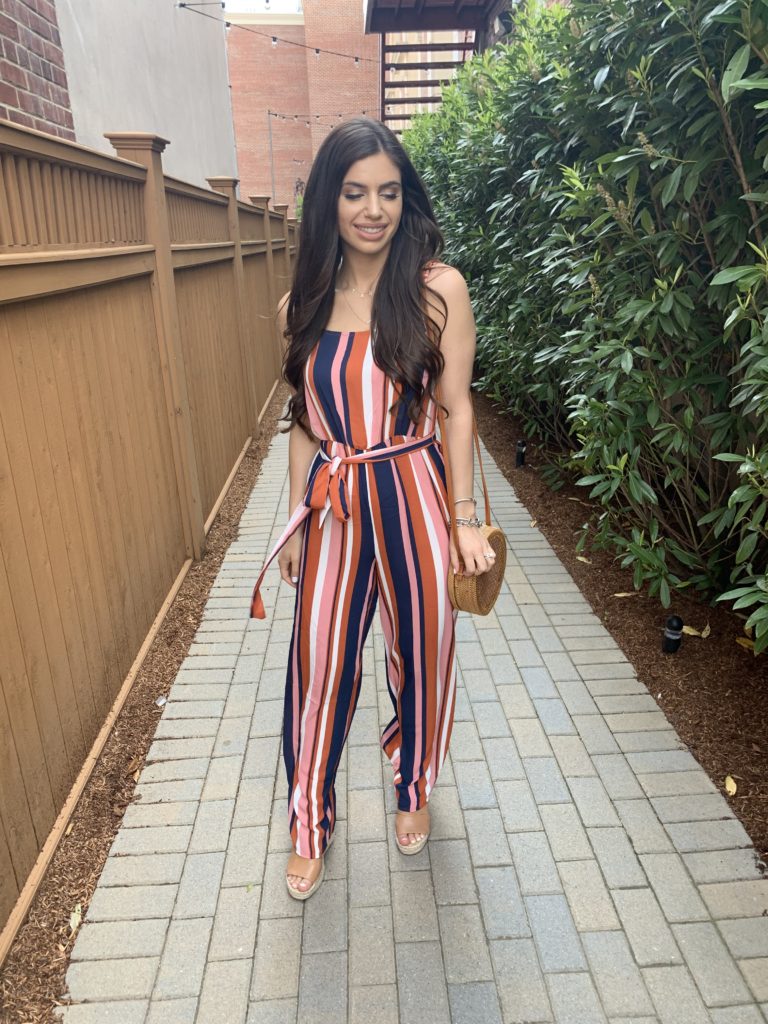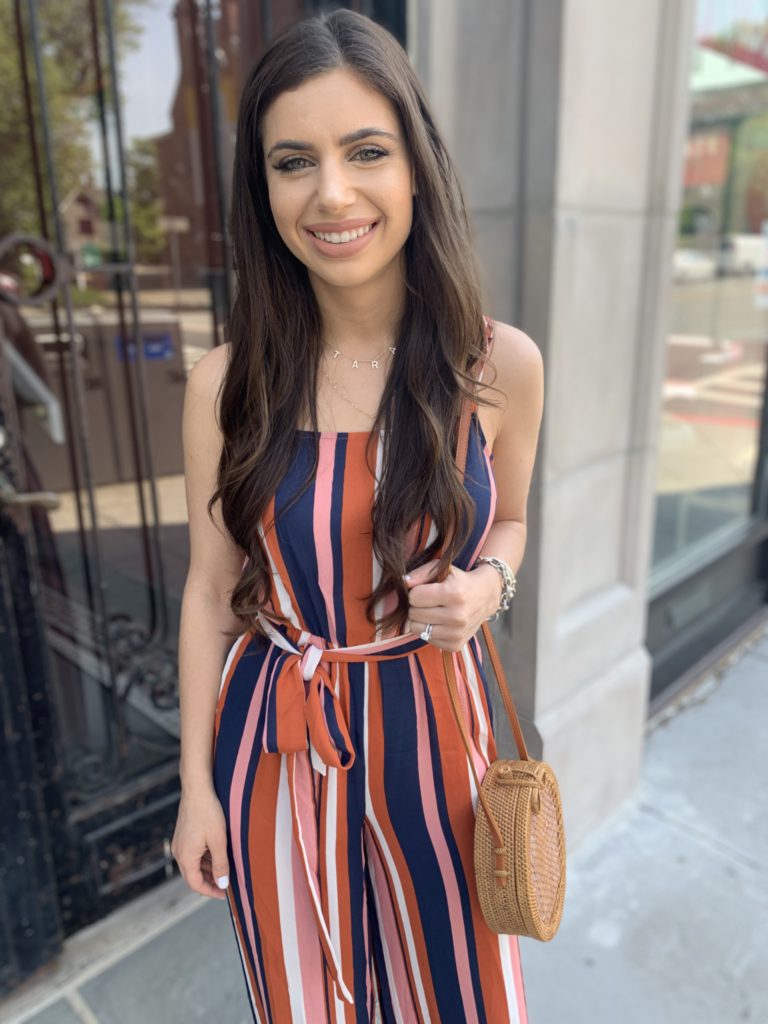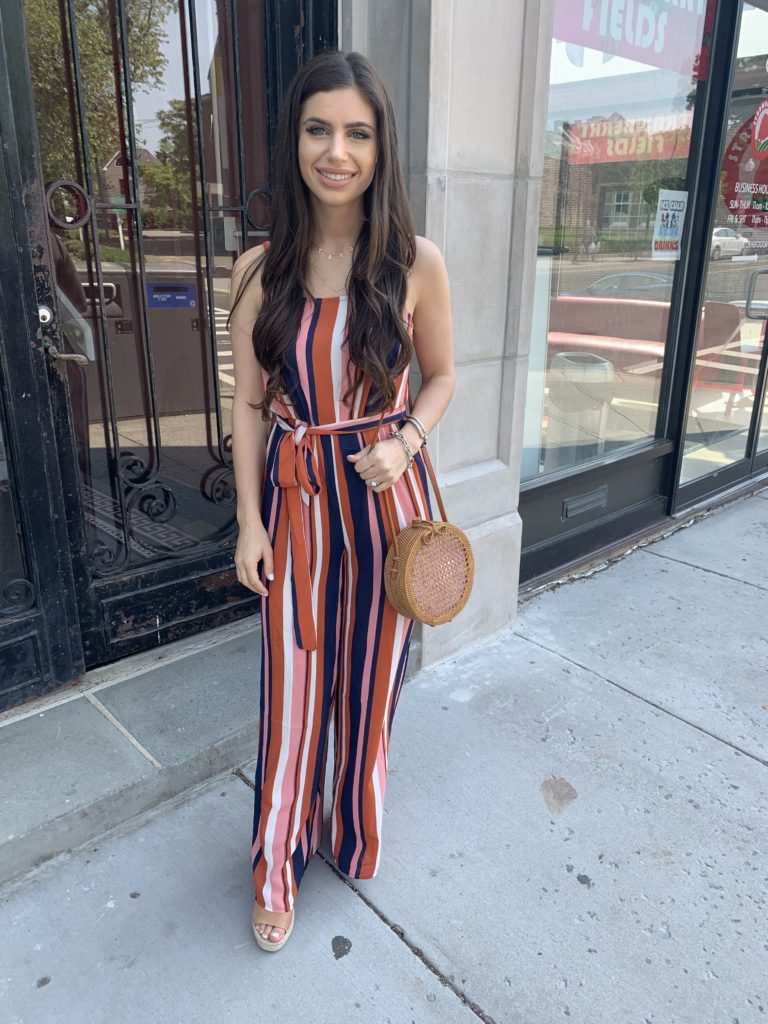 Win a $400 Amazon Gift Card!
Win a $400 Amazon Gift Card by just giving a few minutes of your time!
How to enter
Entering is easy! Use the widget below to enter. You can earn points for every action you take (follow someone on Instagram, click through to a blog post, etc) The more actions you take, the more points you win! The widget will randomly pick a winner, so your odds increase with the more points you have!
Make sure to actually do an action as we check to make sure you really entered correctly and will not award prizes to people lying.
Email Newsletter
As a heads-up, by entering this giveaway, you are opting into all the hosts' email newsletters. You may opt out of their newsletters at anytime after receiving them