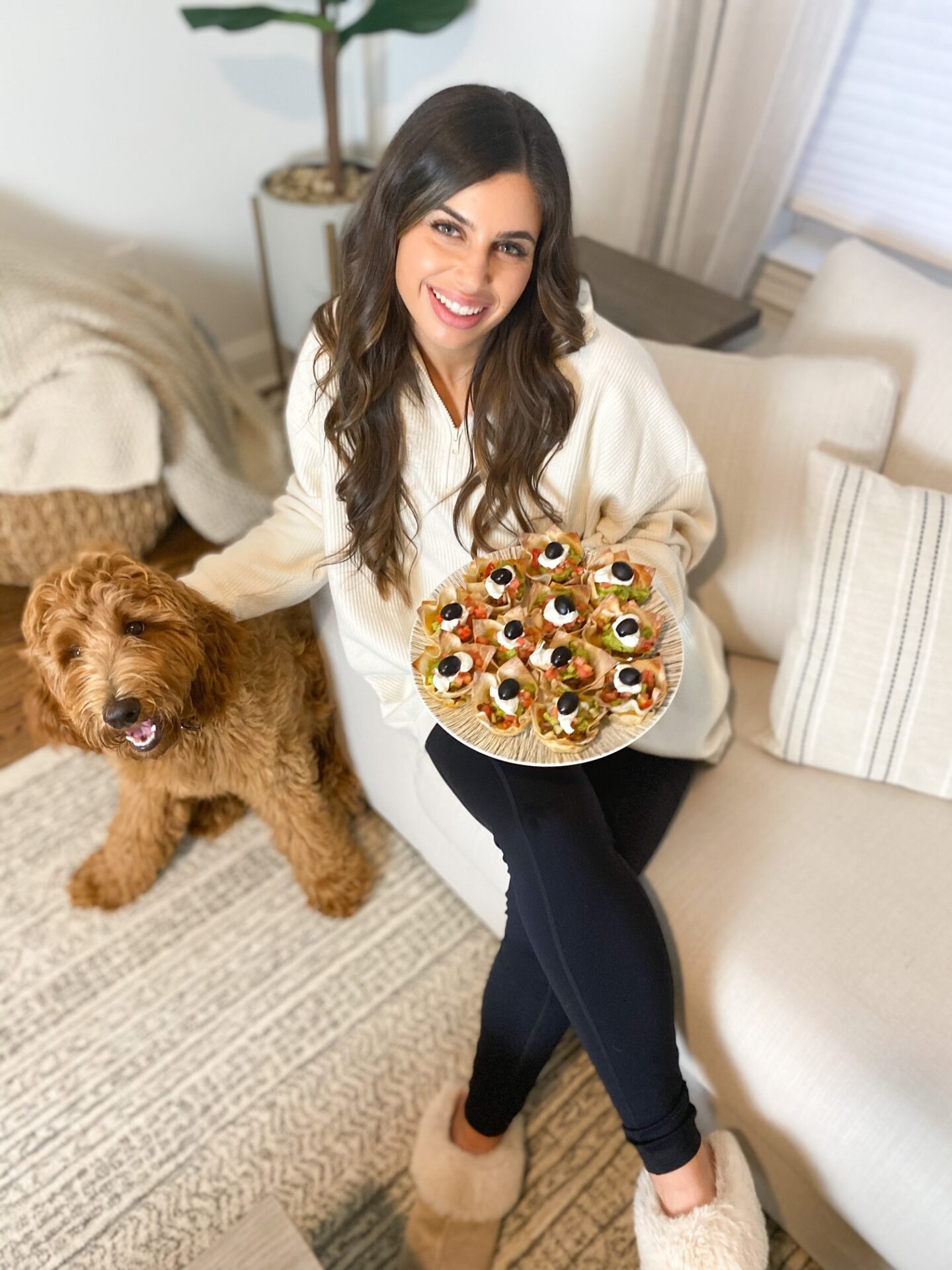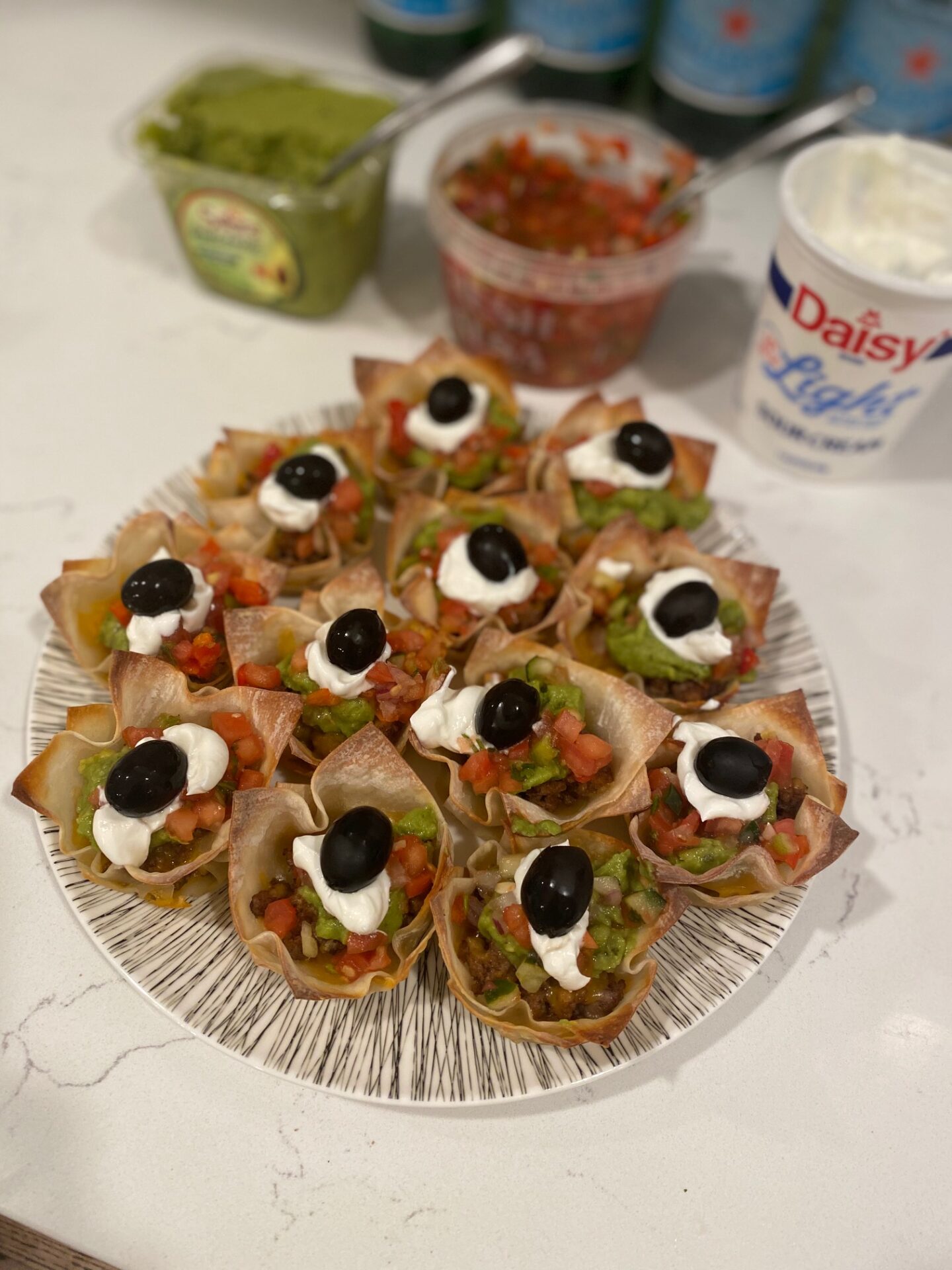 For as long as I can remember I do my normal weekly grocery shops at ShopRite! They have the freshest produce and everything I could ever need to make healthy meals throughout the week. I wanted to highlight something I have been doing lately though instead of going to the grocery store- I have been ordering my groceries through the ShopRite App on my phone and having them delivered or picking them up- it's super easy. You place your order on the app, pick a time slot for delivery/pickup and thats it! Easy, fast and most importantly it allows me more time at home with my Husband and our pets! My favorite thing!
Over the weekend I made some snacks for us to watch the football games! We had our groceries delivered from ShopRite and then we got to work! We made Wonton Tacos or as I call them "taco cupcakes" together and they were SO good. Basically they are just little taco shells with all the stuff thats in a taco. I listed how to do it and what you need below.
Ingredients:
1 package Ground Beef or Turkey
1 package Wonton Wrappers
Olive oil spray (i used Pam)
packet Taco Seasoning
about 2 cups Shredded Cheese (I used cheddar)
Toppings! Whatever you like I used Salsa, Guacamole, Sour cream and Olives
Directions
1. Preheat oven to 400 degrees. Brown your ground beef and add in the Taco seasoning. In the meantime, Spray a cupcake tray with your Olive Oil spray.
2. Place the wonton wrappers like you would a cupcake paper in each little well. Once your meat is cooked, place about a tablespoon in each wonton wrapper and top the meat with some shredded cheese. Then repeat this again- top with another wonton wrapper, meat, and cheese and you will basically have two layers. I press each layer down with a spoon too.
3. Bake them in the oven for about 8 minutes. Keep an eye on them they brown fast!
4. Garnish your taco cups. I top mine with some guacamole, Sour cream, fresh salsa and black olives. You can add anything though- taco sauce and green onions are some other ideas!
5. Enjoy!!
**thank you ShopRite for sponsoring this post