My Husband and I recently traveled to Hawaii for our honeymoon and me saying it was AMAZING is an understatement. Hawaii was absolutely gorgeous and somewhere I can definitely see myself returning. We had a pretty long flight from NJ so we stopped of in San Francisco and stayed in Napa Valley for a few days after that we were on our way to our first stop, Maui!
I did a ton of research about all of the resorts that Maui had to offer. I knew we wanted to stay on the southern most part of Maui so I had narrowed it down to a few resorts there. (there are MANY resorts on the south side of Maui so this was pretty difficult) We chose to stay at the Four Seasons Maui and we are SO happy we did. The hotel, the service and the amenities the hotel had to offer were in my opinion unbeatable and surpassed my expectations completely. To start, as soon as we arrived at the hotel we were greeted with a fresh flower lei and my husband was given what is called a "Kukui Nut Lei" and we were given a glass of super refreshing mint lemonade. The entire check in process was very smooth and we were sent to our ocean front room. The view from our room was amazing. We were able to watch the sun set over the ocean every night which was one of my favorite things about Hawaii.
One of my favorite parts about the four Seasons was the Adult only serenity pool. It was a little difficult to get seats there everyday, but we loved it there because it never felt over crowded or loud. There is also a main pool and a smaller family pool area which we did sit by the main pool a few days and this was very nice as well. The resort is definitely pretty family friend but also really great for couples. The food was also soooo good and I was really happy they had so many healthy options. There was a juice bar downstairs in the hotel and I was so excited about this because I was able to start my day with a healthy breakfast without ever having to leave the resort. They also had a ton of gluten free and vegan options which you don't see very often at hotels. Overall we had an amazing stay and I definitely will be returning!
Another really fun thing our hotel offered was different activities everyday of the week. We did a sushi making class that was paired with a Sake tasting lesson. We made California Rolls, Spicy Tuna Rolls, as well as an assortment of Hand rolls and Salmon Nigiri. The class was provided by the Four Seasons Maui and they did an excellent job. It was a really fun experience to have especially in Hawaii where they have some of the best most fresh seafood!
I will touch a little on some of the outside restaurants we ate at as well. We tried a local sushi place one night down the road called Sansei. It was super casual and you can tell it was definitely a more local place, which we loved. We also really liked Nicks in the Fairmont as well as Monkeypod which was a short drive down the road from the hotel. The Four Seasons also had hotel cars and you could have the drivers drop you and pick you up from dinner each night or anywhere else you wanted to go within a few miles of the resort.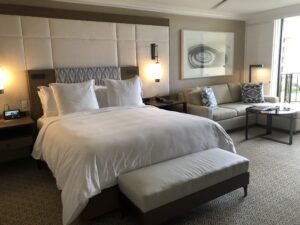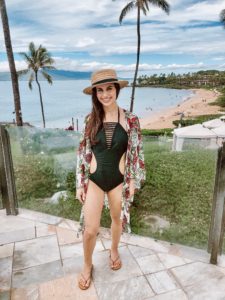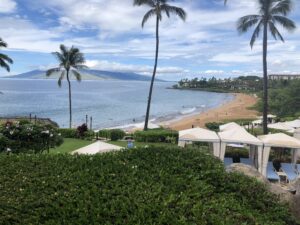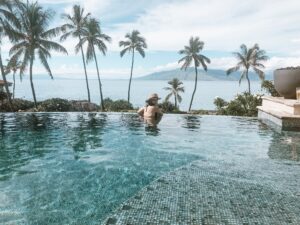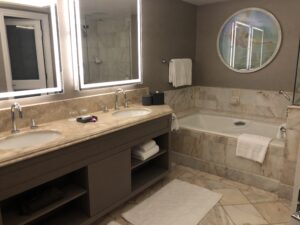 These are just some pictures of 0ur room and around the resort! As you can see everything is amazing. The bathroom was HUGE and gave us so much room to get ready. There were also six different music stations to chose from in the bathroom which was a really cool feature! If anyone has any questions about anything please feel free to email me or leave a comment and I will be sure to respond!
The next stop on our trop to Hawaii was in Waikiki beach on the Island of Oahu. This is very different from Maui. Its way more upbeat and more city like. I was really surprised to find out when we got there that there is the best shopping on the island. There is everything from Louis Vuitton, Gucci, Valentino, to Nordstrom and Kate Spade.  We chose to stay at the Halekulani which was a very nice hotel as well. It was really high tech and they had so many cool additions.  It was also directly next to some of the best beaches in the world. We only spent 3 days here so we didn't do as much as we did in Maui but I would definitely recommend hiking up diamond head mountain. It was a relatively short hike about an hour and a half but the view from the top is amazing. I will add some pictures below!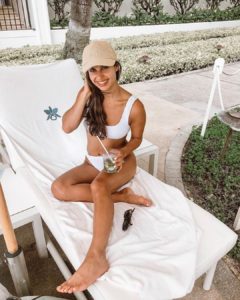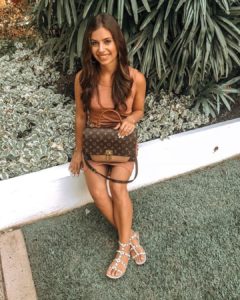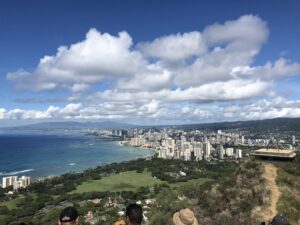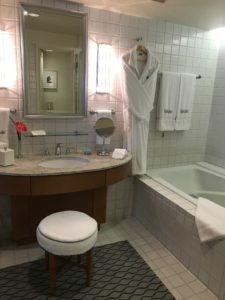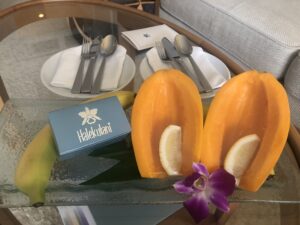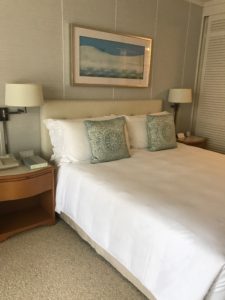 If anyone has any questions I would love to answer them! Just message me or send me an email!
xoxo
Tara