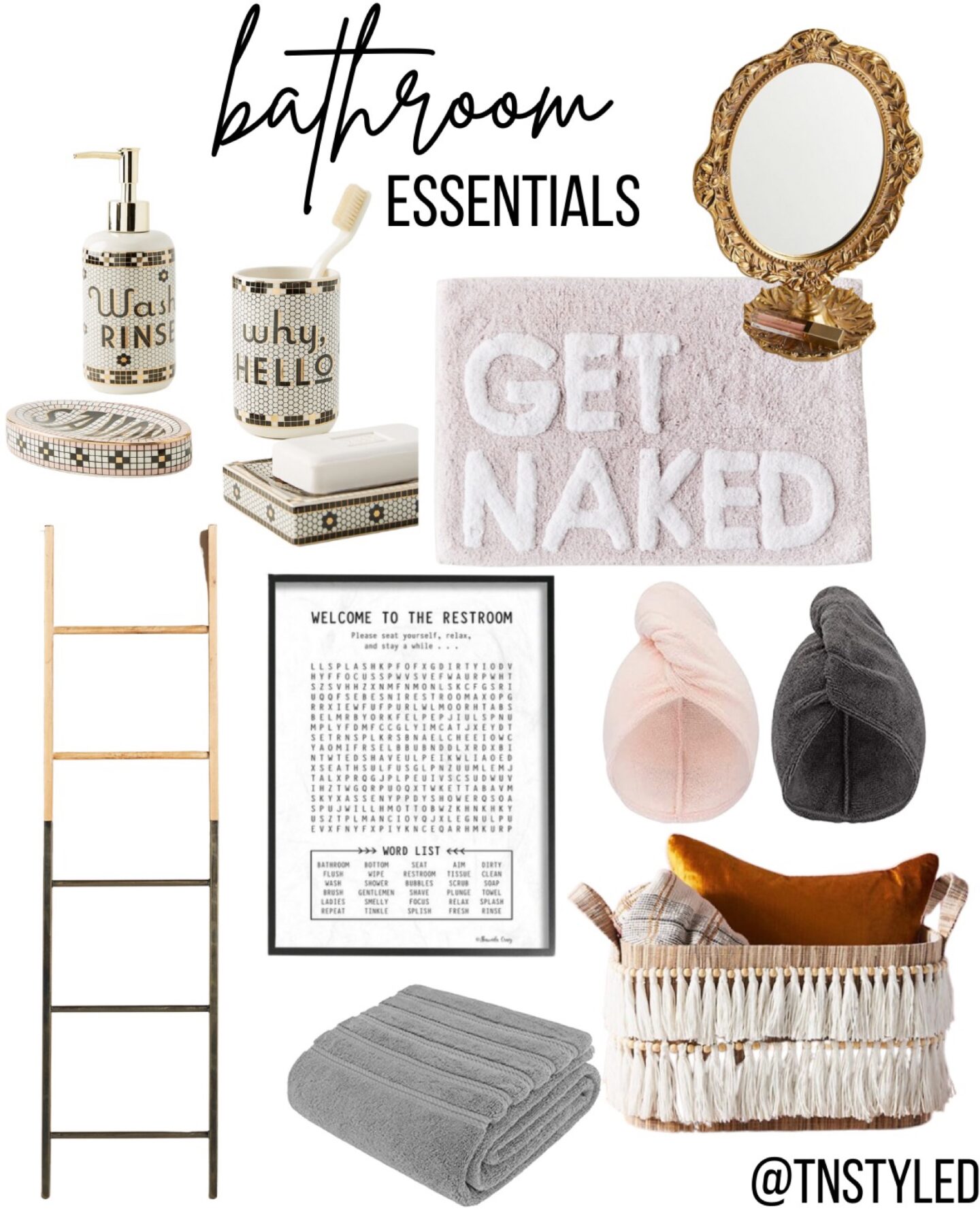 I hope everyone has a great weekend! We spent some time at the beach with Luke and had the most gorgeous weather! It is always so nice to spend time away in the summer since the weather in Jersey usually isn't so nice in the Winter so we can't take advantage of the beach here during those cooler months. So back home and back to reality and decorating! When I moved last year I will be honest decorating our bathrooms was probably the last thing on my list of things to decorate but now that the rest of my house is somewhat completed I have slowly started to move onto decorating our bathrooms! I found THIS restroom crossword puzzle and thought it was such a cute touch for a powder bath or even a spare bath that your kids might use. I mean kinda educational right?
I also absolutely love THIS "Get Naked" Rug to put outside of a shower. It is an absorbent rug that is meant to be used right outside the shower or bath. So I know these items probably aren't essentials LOL but they are a fun addition to your home! I am linking a few others below! As always I appreciate when you guys shop my Links as I do make a very small commission when you make a purchase through something that I find + link up on my blog and IG.
I hope everyone has a great week!
xox Tara