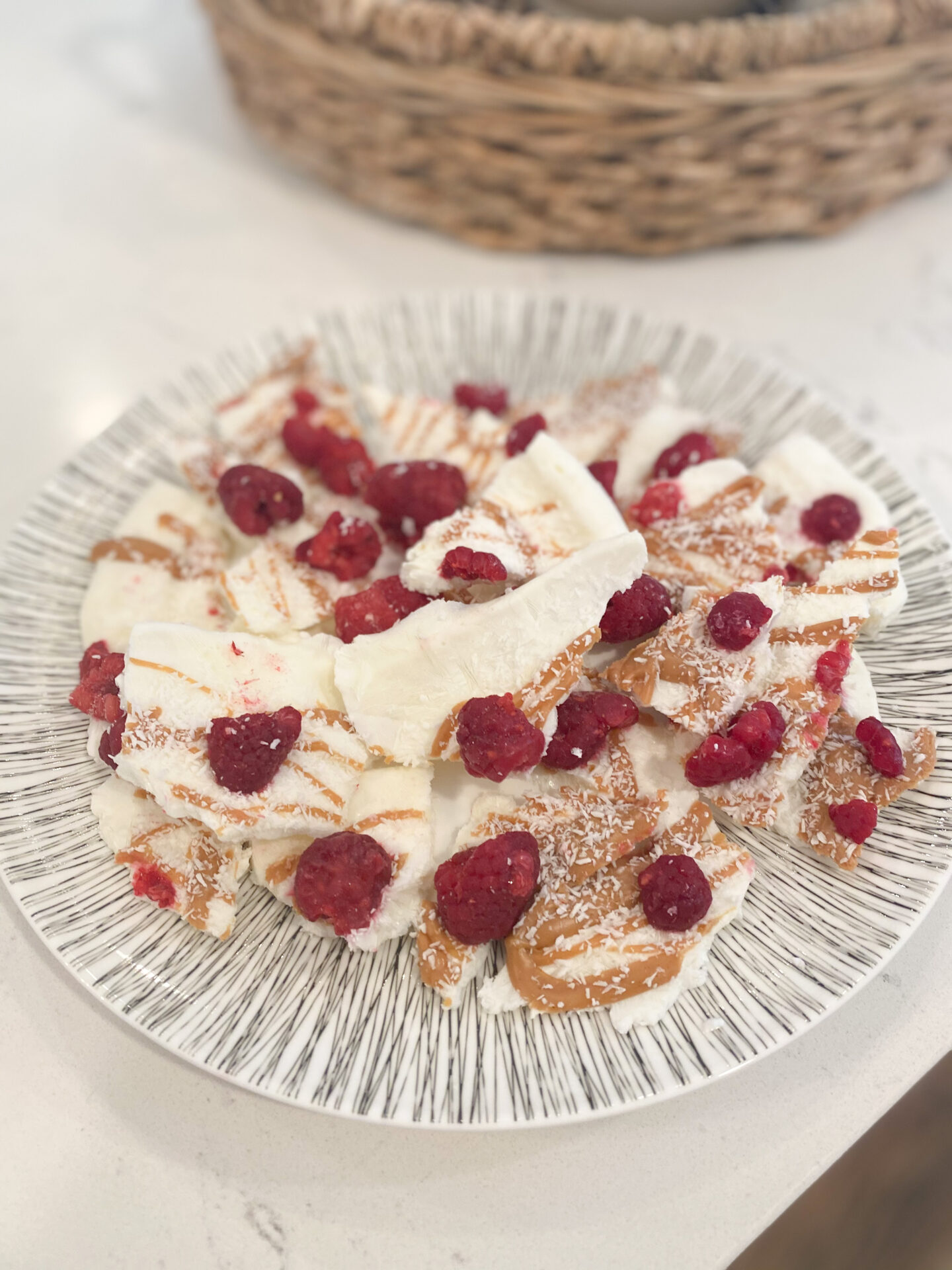 I always find myself reaching for a late night snack and I need something easy and fast most nights. I love greek yogurt and wanted to find a way to mix it up a little! It is still freezing here in New Jersey but this would also make such a good treat in the summer since it is frozen.
There are so many variations of this recipe another thing I love about it! You can use any flavor greek yogurt or even plain yogurt and add in a little agave or honey to add a little sweetness! For toppings, you can use any fresh or frozen fruit. I usually use frozen since I always keep frozen fruit in my freezer for smoothies. Next is the peanut butter, my favorite! I have also used nutella too and it is equally as good! Tip for when you spread the Peanut butter or nutella- microwave it for a few seconds so it it can be poured onto the yogurt a little easier. Some other toppings you can add are nuts, chocolate chips, coconut, and granola. Super simple and done with a minimal mess in the kitchen. My kinda recipe.
Ingredients:
1 cup Greek Yogurt (any flavor Vanilla and Strawberry are my favorites but plain yogurt with some honey/agave to sweeten it is also good. I personally like full fat yogurt but you can use any type!)
Frozen or Fresh Berries
Coconut (you can toast is too!)
2 tbsp Melted Peanut butter or Nutella
Directions:
Spread a layer of yogurt on wax paper and add in all your toppings. I usually melt the nut butter so it drizzles easier. Put in the freezer for 2-3 hours and crack into pieces. Store in the freezer until ready to eat.