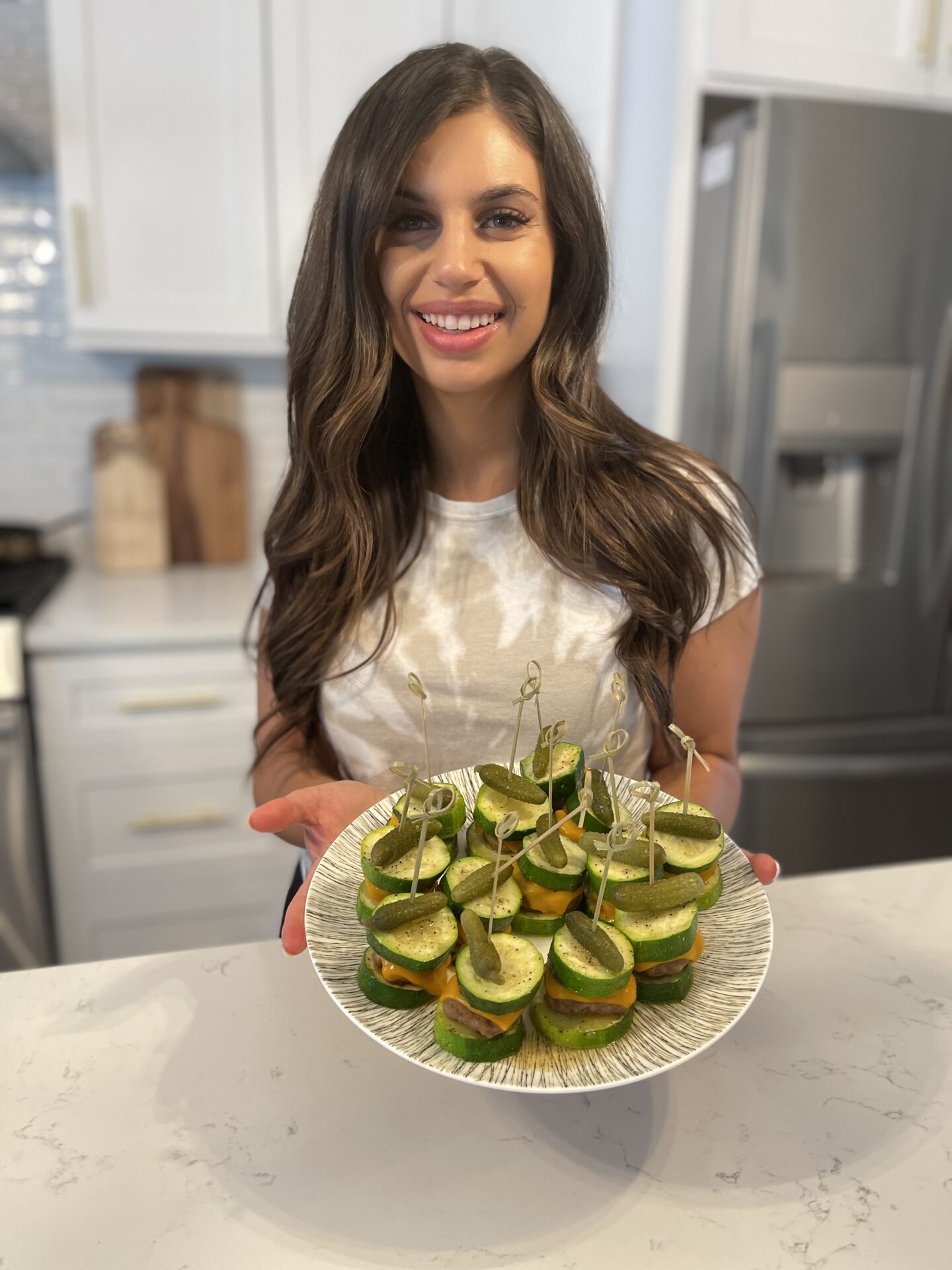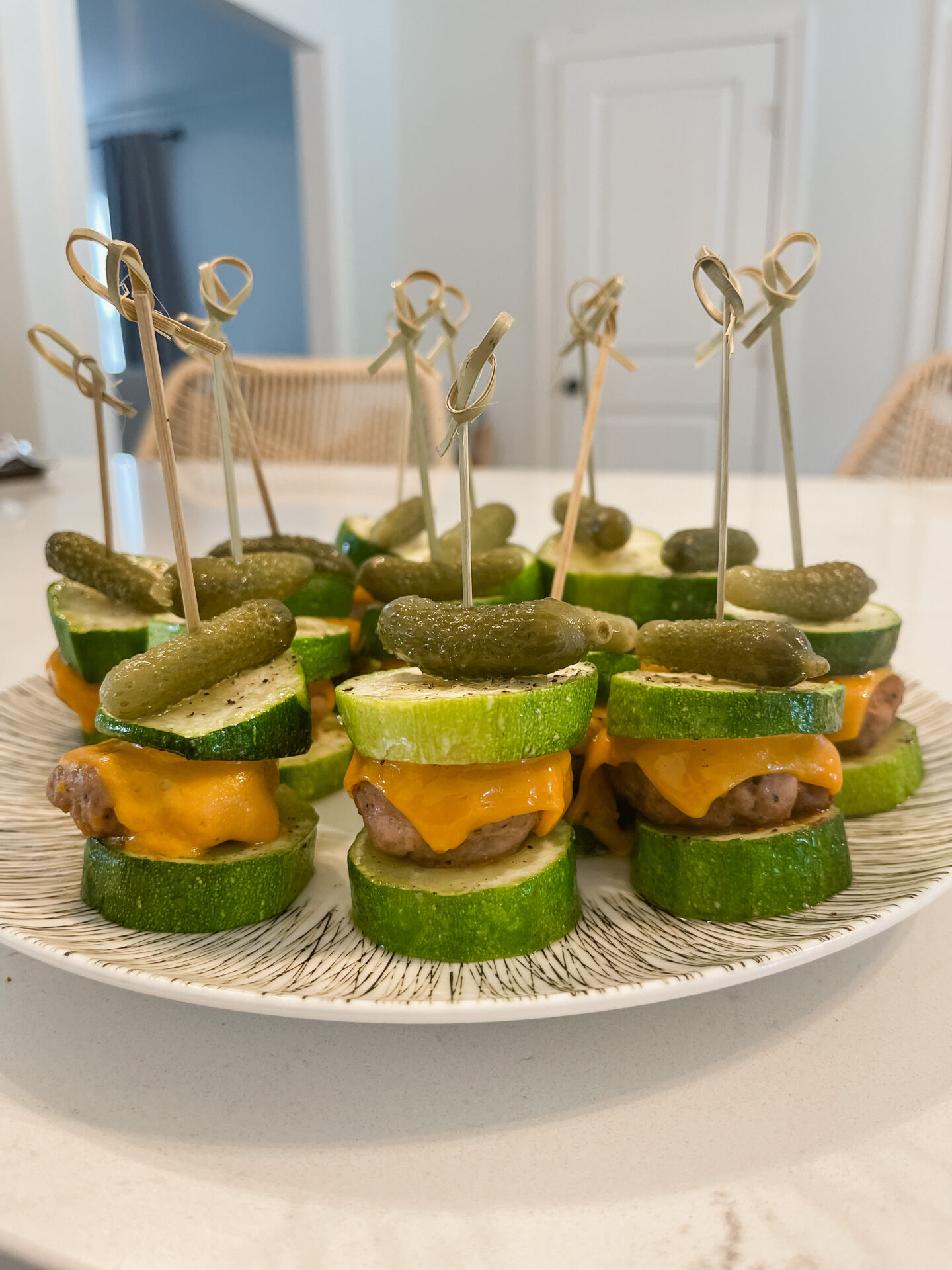 I am always trying to think of healthier options when it comes to food! I absolutely love little sliders during the summertime and they are such a fun appetizer to serve at a BBQ! These are a lightened up version and SO yummy. I pan fried my turkey burgers (you can also use regular beef burgers) but these would also be great grilled. The zucchini can be grilled as well or baked in the oven.
Ingredients:
1 package Ground turkey
1 tbsp soy sauce
1 tbsp seasoning (I use Montreal steak seasoning)
2-3 Zucchinis
Toppings- I use cheese and pickles
Directions:
Mix together the group turkey, Soy Sauce and seasoning and patty your mini turkey burgers. Cut Zucchini into slices (careful not to cut them too thin or they will be too floppy) and bake in the oven at 425 degrees for 7-8 minutes. You can either pan fry your turkey burgers or grill them up. Add the cooked burgers to the zucchini "buns" add your toppings and stick a toothpick through and you are all set! So easy to make and sure to be a crowd pleaser.