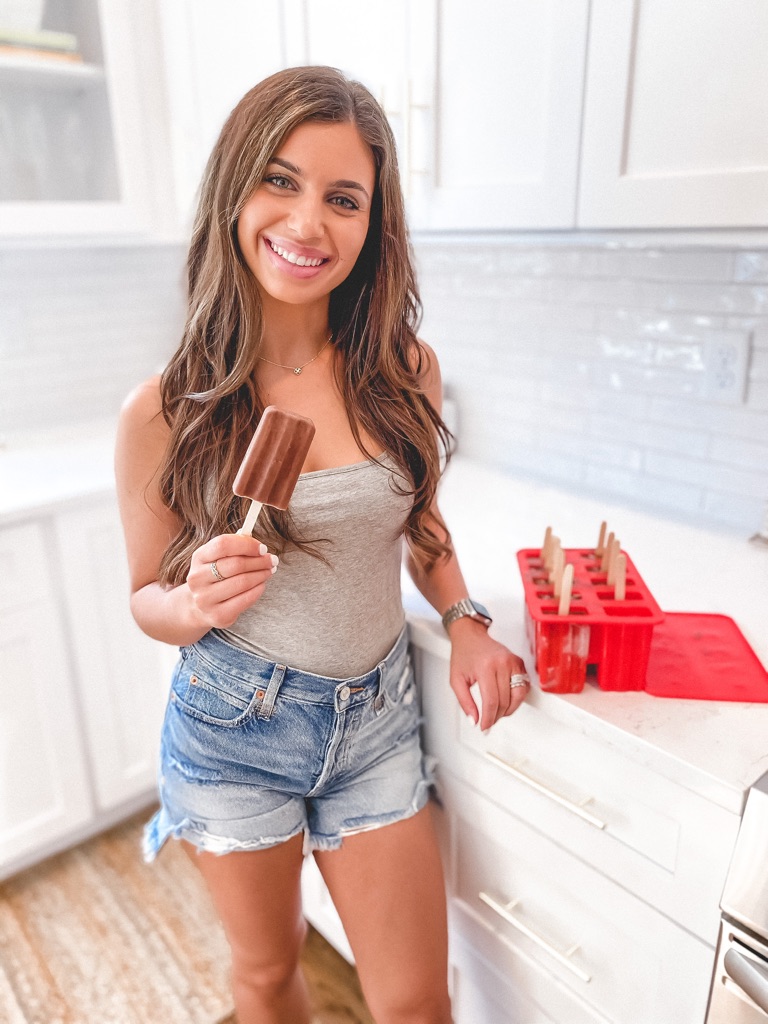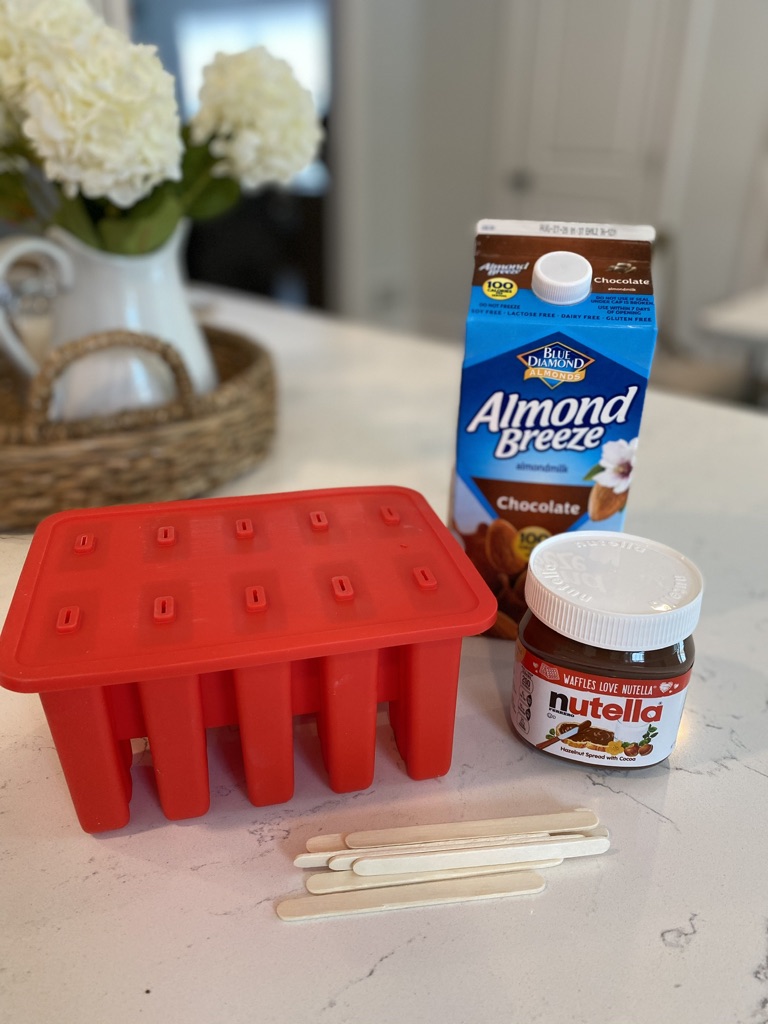 I remember growing up I used to LOVE when my mom and grandma would make homemade ice pops on a hot summer day. They used to put whatever juice was in the fridge in ice pop trays and my siblings and I would literally go crazy over them. Such a simple thing! I wanted to create some yummy ice pops since its been so hot out here. I wanted something a little sweet though and these came out perfect!
Ingredients:
1/2 Cup Nutella (or any chocolate hazelnut spread)
1 1/2 Cup Chocolate Almond Milk
( you can also add in a little greek yogurt to get some added protein!)
Directions:
Take the half cup of nutella and put in a mixing bowl. Then slowly whisk in the chocolate almond milk. Pour into silicone ice pop trays (I find these work the best) The recipe yields about 4-5 ice pops so I usually will double the recipe to make some extra!