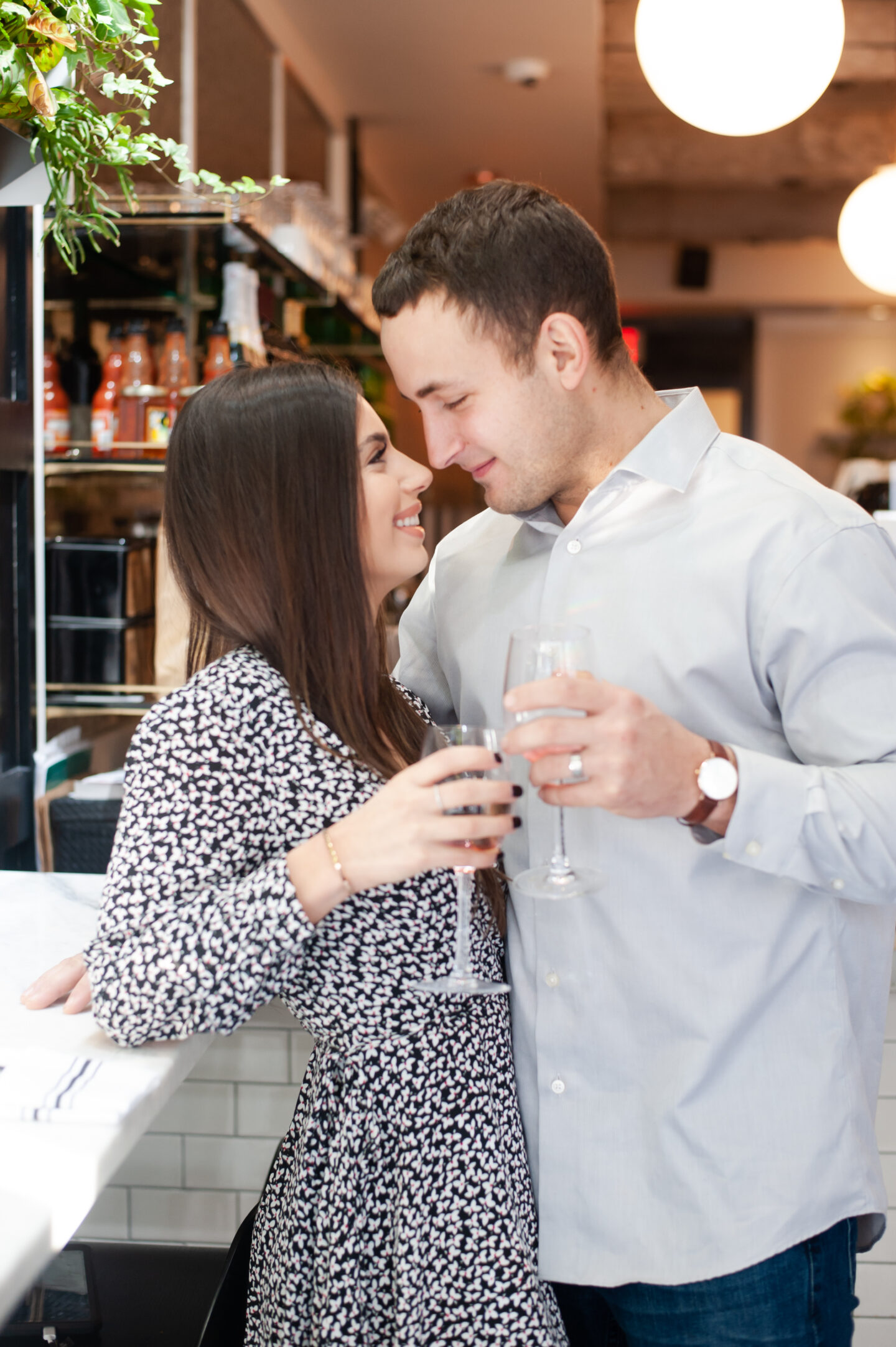 My Husband and I normally use Saturday night to go out and get some dinner and drinks somewhere so we wanted to come up with some fun date night ideas from home! I have had the week to brainstorm some ideas and thought this would be the perfect time to share with you guys!
1.) Homemade Pizza night! This is a super fun idea to do on any night of the week. My husband and I are planning on doing a pizza competition this week. We have done homemade pizza many times before and you can always call up your local pizzeria and ask them to set aside some pizza dough for you and you can go pick it up so no need to go to the grocery store. We are planning on using some toppings we already have in the house to avoid leaving.
2.) Cocktail Competition- so we are doing this tonight and I will share with you guys! So we each have to make a cocktail with ingredients we already have in our house and whoever comes up with the best drink idea wins! Just get some shaker bottles, ice, and a few other ingredients and you are all set. You can get creative with this too- like use some leftover fruit you have in your fridge! You can also do non alcoholic drinks too!
3.) Bake something- I just purchased some Donut pans linked HERE on amazon the other day and I am planning on making some healthy almond flour donuts to have on hand for breakfast this week. We figured this would be our Sunday activity!
4.) Breakfast for Dinner date night. So I have SO many eggs in my house right now so I thought it would be such a fun idea to do breakfast for dinner one night. You can do omelets with left over veggies, potatoes and some OJ!
5.) Do some at home workouts together! its always fun to have a workout partner. My husband and I normally go to the gym together so I thought it would make working out a little more fun if we did it together. I have been signing on to youtube on my TV and finding free workouts to do!
6.) Netflix and chill. This is an obvious one but pour yourselves a glass of wine and binge watch some shows! Our favorites recently have been Ozark, Cheer, Narcos, Dexter and Dead to Me!.
7.) Learn a new dance for TikTok- or just for fun! I am still trying to convince my husband to do this one. If we are stuck in the house long enough I think it will happen!
8.) Play a game! I have heard so much about THIS game and ordered it to play in the coming weeks. I also heard a ton about the game Taco Goat Cheese Pizza silly name but according to reviews people have been saying to not let them name fool you!