Hi Everyone!
It's been a while since I have been on here. After the holidays were over, I got so busy and wasn't able to keep up! I am back now though and am so excited for all of the great content I have planned for 2019!
I have been soo obsessed with blazers lately, and have really enjoyed dressing them up and down. I bought THIS white blazer a few weeks ago and have been wearing it SO much. I have paired it with black jeans, ripped jeans and a graphic tee, and just with a cute lace tank under it. It is very versatile and you can dress it up with some heels and dress it down with a pair of cute booties. Either way it looks amazing!
I also recently purchased THIS gorgeous red blazer! I really have never been much or a color person I always used to try to play it safe and stick to neutrals, but recently I have really loved adding a pop of color to my neutral wardrobe especially during these cold winter months. This blazer is on sale for $52 and I thought it would be so perfect for Valentines Day coming up in a few weeks. Whatever your plans are I think this blazer would work for whatever your plans are – Girls night out at the bar or Dinner with your Valentine! I wore this paired with some destroyed jeans the other day and I also dressed it up wearing a chiffon lace cami, black jeans and nude heels. I think it looked so cute both ways- and there are definitely a ton of other ways to style it! See my pictures below to see how I styled these items!
I have also linked all of my outfits for you guys to shop below. Please keep in mind I do really appreciate when you shop my links. Being completely honestly here I do receive a very small commission when you shop my links. I put a ton of time into taking these pictures and styling outfits so I truly appreciate everyone who does shop my links it means so much to me!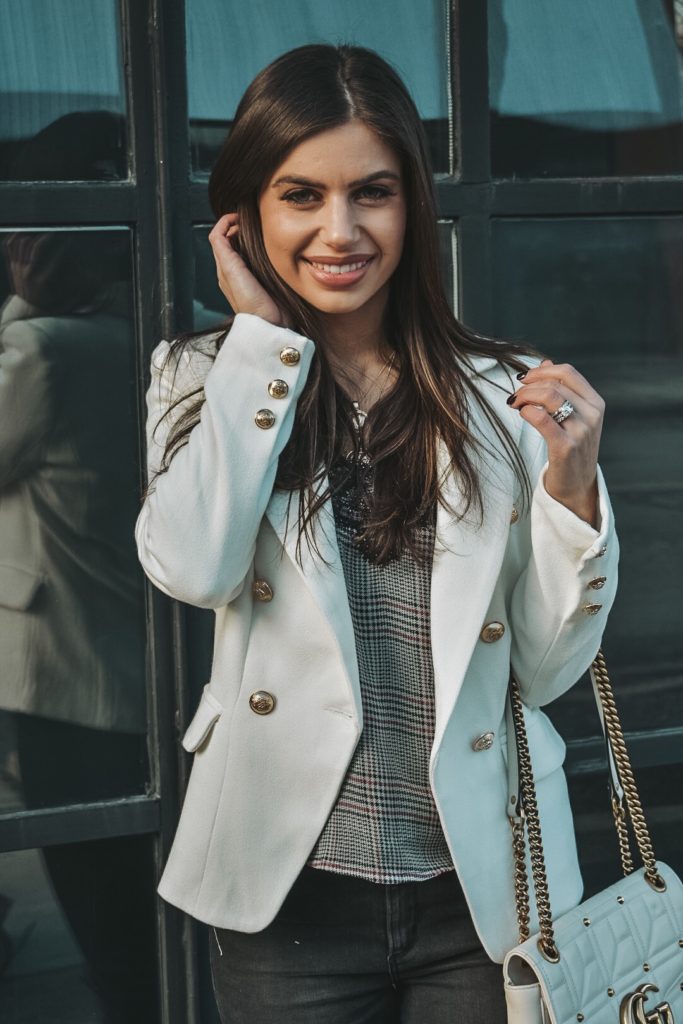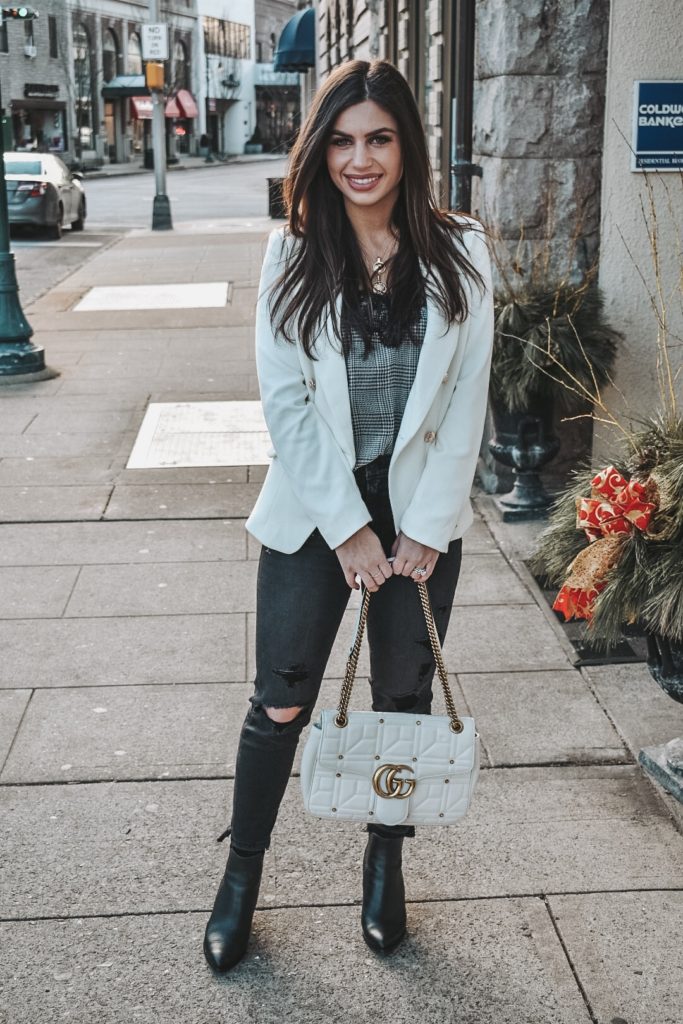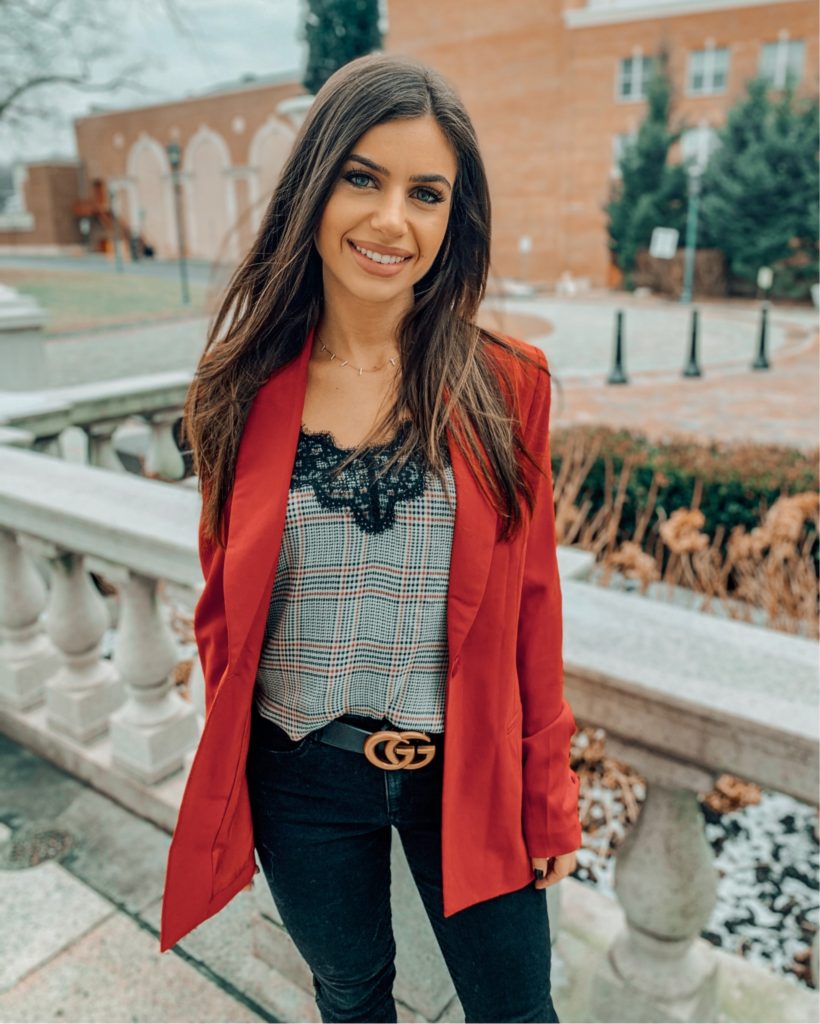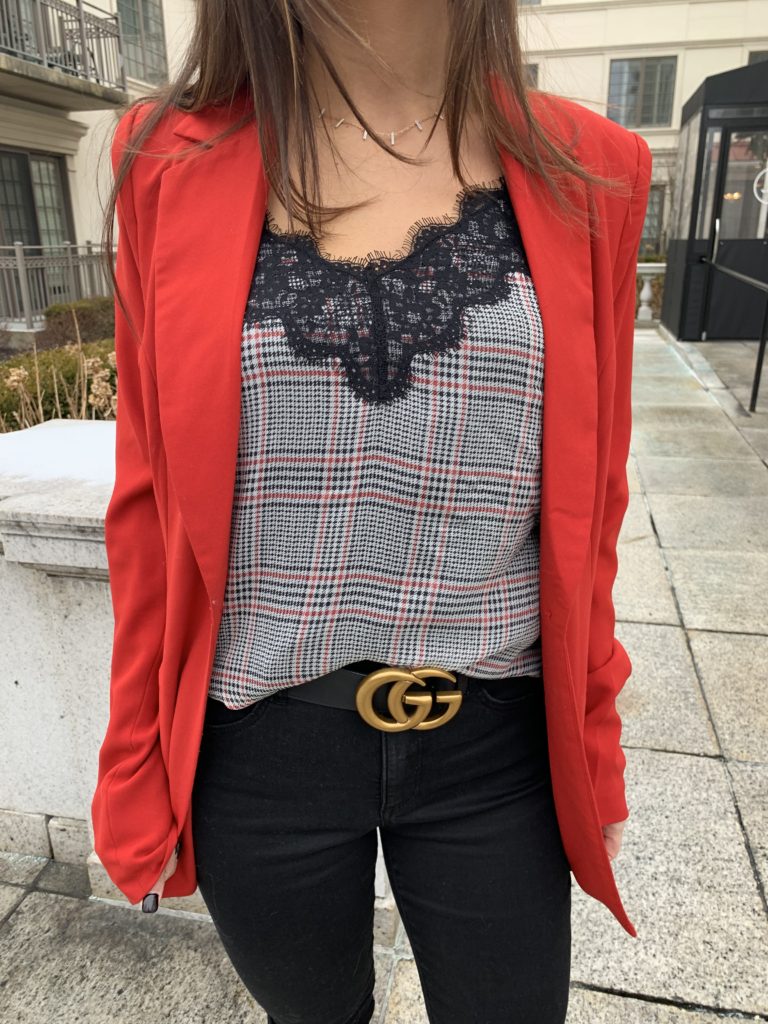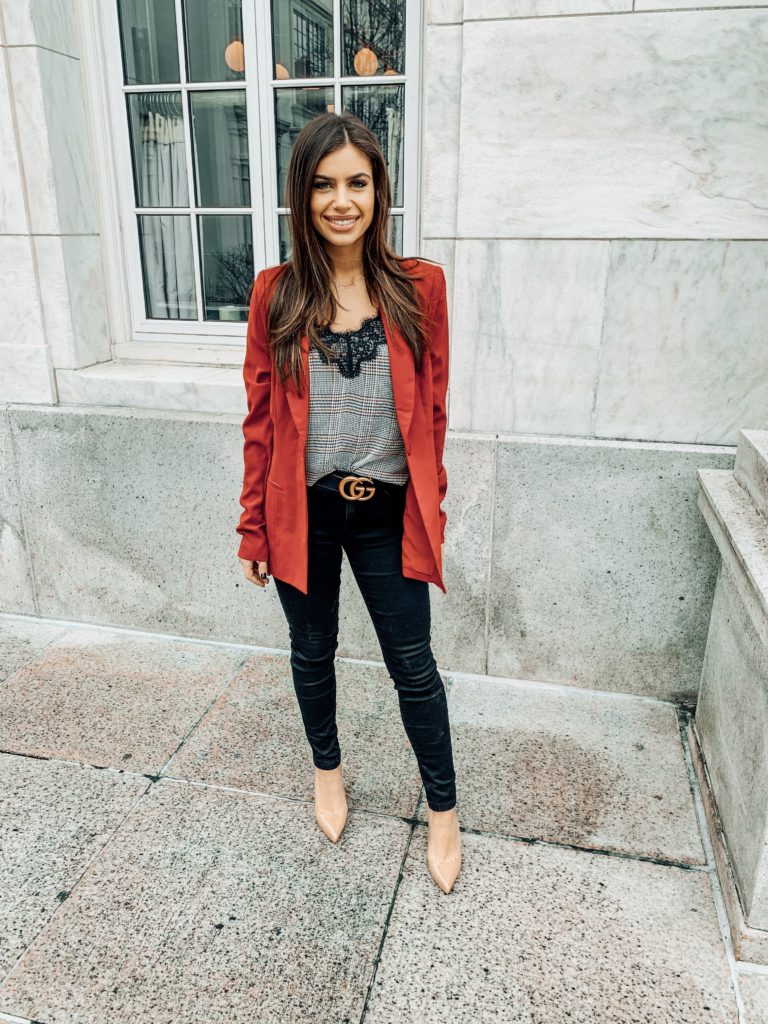 Check out my instagram page @tnstyled and let me know if you purchase these items! I love to see how my followers style!
xoxo
Tara